Ok so I'm done with my chores, wished my far off bestie a happy birthday, discussed the pro's and con's of forfeiting cake and called a wrong number and didn't understand a word the person on the other side said. Guess I'm done with things to do for the day, so let's get to today's Teaser Tuesday !!
Teaser Tuesdays
is a weekly bookish meme, hosted by
MizB
of
Should Be Reading
. Anyone can play along! Just do the following:
Grab your current read
Open to a random page
Share two (2) "teaser" sentences from somewhere on that page
BE CAREFUL NOT TO INCLUDE SPOILERS! (make sure that what you share doesn't give too much away! You don't want to ruin the book for others!)
Share the title & author, too, so that other TT participants can add the book to their TBR Lists if they like your teasers!
This Week's Teaser:
" Though I could remember every story, every name,
and every death, Jonathan's story was when I went
from looking forward to seeing the Collector to
running from the Collector. He never gave me any
inclination that Jonathan's story would be different
from the others. He simply came in every night, sat
down at the end of my bed just as he'd done thousands
of times before, and took forty-eight days to tell me
Jonathan's story. I thought that he was next, that it was
Jonathan's turn to be collected. "

-K.B.Lever. Manipulating the List (chapter 1. p.9 ebook)
---
K.B. Lever is currently hosting a blog tour for her book. If you are interested to join then click on this link and check out the dates remaining! Let her know on her blog if you are interested!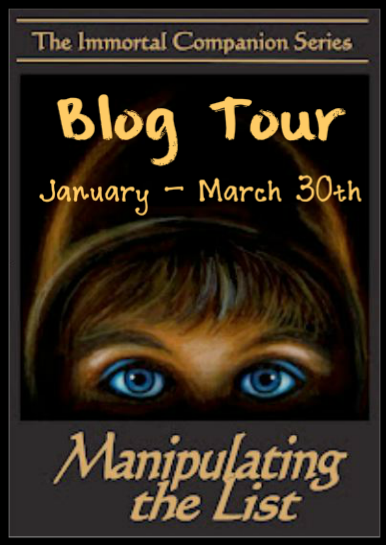 Click the tour button to check the dates on her blog.
Please leave a comment with a link to your own Teaser Tuesdays post, or share your teasers in a comment!